Samsung launches Galaxy S6 Edge+ and Note 5 phablets
War with Apple hots up as Korean company launches larger version of smartphone matching Apple's iPhone 6 Plus, and powerful new Note 5
Samsung has launched two new phablets, the Galaxy Note 5 and S6 Edge+, in its war with Apple and LG to maintain its large-screen smartphone crown.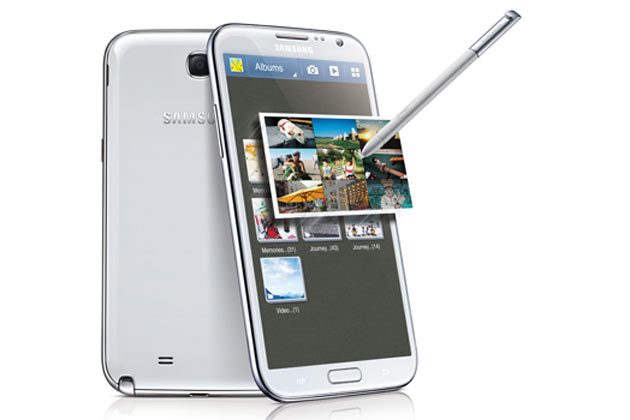 The Korean company made the surprise move of releasing a larger variant of its popular Galaxy S6 Edge rather than simply sticking with its Note line of phablets, which launched in 2011 and defined the new half phone, half tablet category.
The Galaxy S6 Edge+ is a bigger version of the 5.1in S6 Edge, with a 5.7in quad HD AMOLED screen with curved edges. The S6 Edge was a surprise success, expected to only account for a small proportion of sales compared to the standard S6 with no curved edges. A large proportion of pre-orders and initial device sales swung in the S6 Edge's favour causing Samsung to struggle to meet demand.
The S6 Edge+ has similar specifications to its smaller sibling, with Samsung's own Exynos octa-core processor, 4GB of RAM and a choice of 32 or 64GB of storage.
Despite already having larger, phablet-size smartphones such as the Note and Mega series, by releasing a "+" version of the S6 Edge Samsung is in direct competition with Apple's 4.7in iPhone 6 and 5.5in iPhone 6 Plus.
Phablets accounted for 21% of US smartphone sales in the first quarter up nearly four times year-on-year, according to data from Kantar Worldpanel.
For Samsung, its curved screen edges, which are unique to the company, are a differentiator that offers added functionality without detracting from the smartphone's core functions. But Samsung will have to prove that the edges aremore than an aesthetic choice or gimmick, and can be of use for more than a few limited apps.
Samsung also released an update to its Note series of phablets, which have styluses. The Note 5 has very similar specifications to the S6 Edge+, but lacks the curved screen edges, resembling the standard Galaxy S6 in look and shape.
The Note 5 has flat 5.7in quad HD AMOLED screen and a redesigned stylus that docks into the bottom of the device.
"The new aluminium frame surrounding and housing the display is 1.7 times stronger and 1.3 times more scratch resistant than that of past Samsung devices," said David Kang, vice president of Samsung mobile. "Our manufacturing processes have also meant that we can create a super slim base, meaning that both these 5.7in devices are narrower than some 5.5in devices."
The new releases mean Samsung now has two top-end phablets, a category whereAndroid smartphones can still command a premium as the low end and smaller smartphones become squeezed by cheaper Chinese competitors.
Both new phablets support Samsung's new contactless and magnetic stripe payment system, a touch fingerprint sensor as well as wireless charging. They both have 16-megapixel rear cameras with optical image stabilisation and five-megapixel selfie cameras.
The Galaxy S6 Edge+ will be available globally from late August, with the Note 5 launching initially in the US and Asia.
One thing Samsung achieved with the S6 was the smartphone's raw speed. It is still the fastest smartphone I have used to date. Both the Note 5 and the S6+ must maintain that snappiness but they must also have decent battery life.
Battery life is a primary pain point for most of the smartphone-using community. A large smartphone that only lasts one day is not good enough anymore. Sony and others have devices that last in excess of two days with general usage.
Samsung's response was to provide rapid charging via cable and wireless charging built into the S6, not longer battery life. Traditionally Samsung's Note series has longer battery life, the S6 Plus and Note 5 must continue that trend.